Welcome to the Drug Treatment Monitoring Unit (DTMU)
The Drug Treatment Monitoring Unit (DTMU) is one of nine National Drug Treatment Monitoring System (NDTMS) regional centres across England.
We are commissioned by the National Treatment Agency for Substance Misuse,
(NTA) to collect, validate and process NDTMS data from Tier 3 and 4 services across the South East region. We are also commissioned by the Home Office to collect and input Drug Intervention Records (DIR) from the non-intensive Drug Action Teams (DAT) and Prisons across the South East.
Dynamic Map
The dynamic map below shows the quarterly trend in the age standardised rate of clients in drug treatment by DAAT of residence. Darker shading indicates a higher rate of clients in treatment per 100,000. This map has been produced alongside the new report in the 'DTMU Analysis' report series on trends in NDTMS data from 2004/05 to 2007/08.
→ Print this page
Latest Newsletter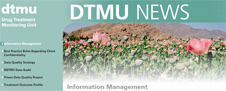 What's New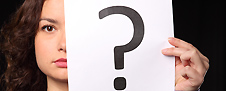 Presentation slides from the NDTMS Core Dataset H Training for YP Treatment Providers and Commissioners are now available to download here.
AACCE and PDU Clients in the South East »
Drug & Alcohol Related Deaths »