About Us
The Drug Treatment Monitoring Unit (DTMU) is one of nine National Drug Treatment Monitoring System (NDTMS) regional centres across England.
We are commissioned by the National Treatment Agency for Substance Misuse,
(NTA) to collect, validate and process NDTMS data from Tier 3 and 4 services across the South East region. We are also commissioned by the Home Office to collect and input Drug Intervention Records (DIR) from the non-intensive Drug Action Teams (DAT) and Prisons across the South East.
→ Print this page
What's New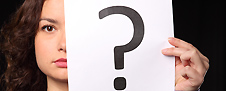 »

Rough Guide DAMS III »


93 KB

PDF document

»

Top Rough Guide »


133 KB

PDF document

»

Drug Treatment Monitoring Unit Data Quality Strategy 2011-12 »


498 KB

PDF document
Latest Newsletter