DTMU News
Apr 19, 2011
Welcome to the fifth issue of DTMU News – the Newsletter from the Drug Treatment Monitoring Unit.
DTMU news is an important way for us to share information across the South East region.
We would encourage you to read it and to suggest articles and topics you would like to see covered in future issues.
Download the latest edition of the DTMU Newsletter - April 2011

→ Print this page
What's New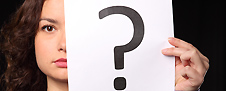 »

Rough Guide DAMS III »


93 KB

PDF document

»

Top Rough Guide »


133 KB

PDF document

»

Drug Treatment Monitoring Unit Data Quality Strategy 2011-12 »


498 KB

PDF document
Latest Newsletter