Policies on Confidentiality
Protecting the confidentiality of client information is the DTMU's highest priority. We work under the remit of the National Treatment Agency for Substance Misuse (NTA), a body with responsibility to oversee and develop treatment for substance misuse nationally.
The Department of Health has published a policy document on confidentiality:
The NHS Confidentiality Code of Practice
The National Treatment Agency for Substance Misuse (NTA) has produced documents on confidentiality and documentation:
Confidentiality and information sharing
Data protection and record retention
Confidentiality Tool Kit - Updated September 2009.
Update: The NTA Confidentiality Toolkit has been updated from September 2009. The revision to the consent is to help with the monitoring of TOP forms where clients are being seen across two or more agencies and where TOP compliance data may result in disclosure that the client is attending more than one agency.
A letter from the NTA is also available to download that explains this update in further detail.

→ Print this page
Latest Newsletter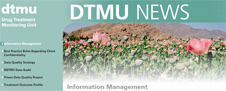 What's New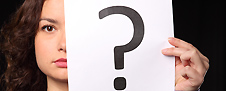 Presentation slides from the NDTMS Core Dataset H Training for YP Treatment Providers and Commissioners are now available to download here.