Terms and Conditions
Terms of Use
1.1 These terms and conditions ("Terms"), together with the Privacy Policy, govern your use of the website which we, SPH operate from the URL www.sph.nhs.uk ("Website").

1.2 By using the Website you agree to be bound by the Terms. If you do not agree to be bound by the Terms, please do not access or use the Website. You will be deemed to have accepted the Terms each time you access the Website.

1.3 Additional terms and conditions may apply to other certain services such as use of forums and tools on the Website. Where this is the case, you will be alerted to these additional terms and conditions.

1.4 If you have any comments or questions about these Terms or the Website, please contact us.
Use of the Website
2.1 You may download and temporarily store any part of the Website in order to view and/or print such part of the Website on a stand alone personal computer for your own private, non-commercial purposes, providing you do not remove any copyright or proprietary notices.

2.2 You may not use, adapt, alter or create derivative works from any of the material or content of the Website in any way except for your own personal, non-commercial use.

2.3 You agree to use the Website only for lawful purposes and in a way which does not restrict anyone else's use or enjoyment of the Website.
Intellectual Property Rights
The content and material of the Website (including, but not limited to, its design, text, graphics and the selection and arrangement thereof, source code and all software and software compilations) are subject to copyright, trade marks, database rights, design rights and other intellectual property rights of SPH/or third parties ("IPR"). Your use of the Website does not constitute a licence for you to use any such IPR.
Disclaimer
4.1 The material and content of the Website is provided "as is", without any warranties of any kind (whether express or implied by law) including (but not limited to) warranties of satisfactory quality, fitness for a particular purpose, non-infringement of intellectual property rights, compatibility and security.

4.2 We do not warrant that the Website's content or material will be accurate, complete or free from errors, bugs or viruses. We make no commitment to update or keep up to date the material or content of the Website or to remedy any defects. We do not warrant that functions and/or access to the Website will be uninterrupted.
Liability
5.1 Nothing in the Terms excludes or restricts SPH's liability for death or personal injury caused by its negligence.

5.2 Subject to clause 5.1, neither SPH shall be liable for any damages whatsoever (including, without limitation, those resulting from business interruption, loss of profits, loss of data, and/or servicing or repairs to equipment or data) arising out of the use, misuse or inability to use the Website or its content or material, whether based on warranty, contract, tort or any other legal doctrine.
Updates and modifications
6.1 We reserve the right to make changes at any time without notice to:

6.1.1 the Terms;

6.1.2 the Privacy Policy; and/or

6.1.3 the Website (including, without limitation, its content, material and operation).

6.2 Any such changes will be effective immediately upon posting on the Website. You signify you acceptance of these changes by your continued use of the Website.
Links, Advertising and Sponsorship
7.1 The Terms only govern the Website. Any other website to which you link from this Website is governed by its own terms and conditions. We accept no responsibility or liability for the content or operation of such other websites.

7.2 Any advertising or sponsorship material, including hosted forums, on the Website does not constitute a endorsement or guarantee of any kind in respect of such material. We will not be responsible for any loss or damage incurred as a result of your dealing with our advertisers or sponsors nor from the presence of such material on the Website.

7.3 If you would like to establish a link to this site, please contact SPH for their prior approval.
General
8.1 Unless otherwise specified, the materials on the Website are directed solely at users in the United Kingdom. If you access this Website from locations outside the United Kingdom you are responsible for compliance with local laws if and to the extent local laws are applicable.

8.2 Notwithstanding clause 8.1, if any provision of the Terms is found to be illegal, invalid or otherwise unenforceable by reason of the laws of any state or country then, within such state or country, to the extent such provision is illegal, invalid or otherwise unenforceable it shall be severed from these Terms. Any such illegality, invalidity or unenforceability shall not affect the other provisions of the Terms, which shall remain in full force and effect.

8.3 These Terms and any matter arising from or in connection with these Terms shall be governed by and construed in accordance with English law and the English courts shall have exclusive jurisdiction over any claim or matter arising from or in connection with these Terms.
Contact details:
DTMU 
4150 Chancellor Court,
Oxford Business Park South,
Oxford, OX4 2GX
Contact us
→ Print this page
Latest Newsletter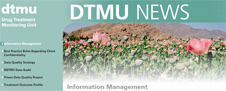 What's New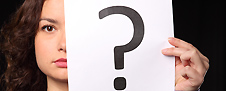 Presentation slides from the NDTMS Core Dataset H Training for YP Treatment Providers and Commissioners are now available to download here.