Reports and Resources
Treatment Naïve Clients in the South East

This short report explores the characteristics of clients who access drug treatment for the first time and are therefore treatment naïve. The aims of this report are twofold. Firstly, to analyse characteristics of drug clients who are new to drug treatment, and therefore have no previous experience of drug treatment in the South East. The second aim is to explore how often clients who are returning to treatment during 2009/10 re-engage into structured treatment. Engaging with and retaining clients who are new to structured treatment is crucial for successful treatment exits whereby the client leaves treatment drug free and is able to reintegrate into society.
AACCE and PDU Clients in the South East

 In the AACCE and PDU Clients in the South East 2008/09 report, a comparison is made between clients who report mainly opiate or crack use (PDUs) and clients who use other substances, in order to explore differences between these two groups. The AACCE profile refers to clients stating non-opiate substance use incorporating alcohol, amphetamines, cannabis, cocaine and ecstasy (AACCE).  In the South East, almost half of the drug treatment population were identified as AACCE and over the last four years, there has been a slight increase in the proportion of clients who have an AACCE profile. This report looks at differences in terms of age, substance use, DAAT of residence, referral source and length of treatment between AACCE and PDU clients  The report found that a significant number of clients resident in the South East presented for treatment for a non-opiate substance which suggests that  DAATs and drug services need to ensure that their services meet the needs of both problematic drug users (PDU) and of clients whose main substance is alcohol, amphetamine, cannabis, cocaine or ecstasy. 
Drug and Alcohol Related Deaths

The Drug and Alcohol Related Deaths report looks into the numbers, demographics and causality of deaths among drug and alcohol clients in structured treatment and resident in the South East. It is investigating outcomes of a literature review on drug related deaths including Annual Coroner's Report and Office for National Statistics publications. It further analyses drug and alcohol related deaths based on data from the National Drug Treatment Monitoring System (NDTMS). More in depth statistical analysis is performed on data relating to South East clients who died looking at possible relations between drug types as well as the length of contact with treatment and if these factors could be correlated to the death risk for drug and alcohol users.

→ Print this page
What's New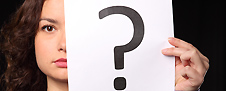 »

Rough Guide DAMS III »


93 KB

PDF document

»

Top Rough Guide »


133 KB

PDF document

»

Drug Treatment Monitoring Unit Data Quality Strategy 2011-12 »


498 KB

PDF document
Latest Newsletter